Brunswick Main Street is made up of people who care about our town and want to see it thrive in our growing area…
The Brunswick area offers a myriad of outdoor activities, from the C&O Canal Tow Path to the Potomac River and more…
Explore the many businesses that Brunswick Main Street has to offer — restaurants, cafes, antique shops…
Pocket Park Ribbon Cutting Ceremony
May 31st, 2019 | 12PM
Brunswick Main Street will be hosting a ribbon cutting for the newly revitalized pocket park on May 31st, 2019 at 12PM. The ceremony will commemorate the efforts of the many volunteers who made these improvements possible. All are welcome to attend!
SMALL CITY SATURDAY: Team Brunswick + 15th Annual Potomac Street mile
June 8th, 2019 from 8:30AM - 2PM
GO BRUNSWICK! Come celebrate all of the fantastic teams in Brunswick! This Small City Saturday, we will be connecting our wonderful team culture to the heart of our downtown. To kick off the event, we will begin with our annual Potomac Street Mile. After the awards have been passed out, come by and visit our team booths. Teams from all over Brunswick will have information tables on how to get involved in their programs – and now is definitely the time to sign up!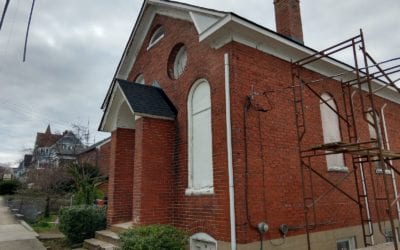 The Brunswick Main Street Community Legacy Grant was created to financially assist commercial property owners in the Brunswick Main Street district who wish to improve the interior or exterior of their space. To find out more about it, click here! In 2018, Brunswick...
read more
Spring has finally arrived, and despite the chill that still seems to be lingering in the air, we couldn't be more excited!! Those who have been anxious to get out of the house can finally step outside into downtown Brunswick to enjoy the sun and all that the...
read more
Upcoming Events
Events Search and Views Navigation
List of Events
Purpose: The Organization Committee serves to recruit and coordinate volunteers, sponsors and members of Brunswick Main Street. This committee is responsible for fundraising, operations, the quarterly newsletter and volunteer management. Specifically, the committee aims to: Raise money for projects and their administration from donations, grants and sponsorships Manage staff & volunteers by through active recruitment, supervision, and rewarding admirable service Promote the program to downtown interests and the public through various in-person and textual avenues Manage finances by developing adequate…
Thanks to many volunteers from the Brunswick Main Street Design Committee and Brunswick community, several improvements were made this past spring to the downtown Brunswick Pocket Park. The park, located across from Beans in the Belfry on West Potomac Street (approximately 125 W Potomac Street), had been previously cared for by the City of Brunswick Public Works (grass cutting) and by volunteer Karin Birch. Birch tended to the gardens and greenery of the park with a limited budget. In early…
Join us in celebrating all of the fantastic teams in Brunswick! This Small City Saturday will be connecting our wonderful team culture to the heart of our downtown. To kick off the event, we will begin with our annual Potomac Street Mile. After the awards have been passed out, come by and visit our team booths. Teams from all over Brunswick will have information tables on how to get involved in their programs - and now is definitely the time…
+ Export Events