As a branch of Main Street Maryland, Brunswick Main Street seeks to improve and unite the community all while refurbishing the downtown area.
Brunswick main Street would not be able to do the work we do without our members. Learn more about how to become a member of Brunswick Main Street.
Taste of Brunswick Coupon Booklets NOw on Sale!
For a limited time, $20.00 will get you $25.00 worth of purchasing power at participating restaurants: Beans in the Belfry, Boxcar Burgers, King's Pizza, Potomac Street Grill and Towpath Creamery. Coupon booklets (on sale through the link below) are made up of five coupons valued at $5.00 each that can be redeemed from February 1st to February 9th, 2020! 
Taste of Brunswick Food Expo
***RESCHEDULED UNTIL FURTHER NOTICE***
Brunswick Main Street will be hosting a Food Expo of local food vendors, cottage bakers and farmers on February 8th from 11AM – 6PM at Own It (2 E Potomac Street). Come taste local treats from up-and-coming food vendors–samples will be given out all day! Find out more by clicking here!
The Next Level: The Value of Business Relationships
February 18th, 2020 | 7PM | 2 E Potomac St
Athelda Scotia Investments will facilitate a discussion on the critical importance of relationships and forging collaborative business partnerships. There will be some discussion on business financing and investments, in addition to reviewing case studies on successful and effective partnerships.
Pictured: Clean Up Day 2018, Gene and Diane Farmer and David Roberts of Brunswick Crossing, April 28, 2018 Volunteering at Brunswick Main Street By Brunswick Main Street Volunteers are the heart and soul of Brunswick Main Street. They are the Board members who spend...
read more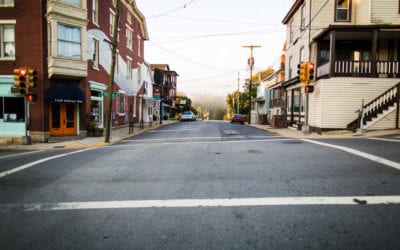 The "Railroad Square Project" is a proposed mixed-use (commercial and residential) project that would impact a critical section of downtown Brunswick. The project would create 46 affordable housing units and 15,000 square feet of retail/ office space along West...
read more
Upcoming Events
Events Search and Views Navigation
List of Events
Training Days are Saturday, February 22nd 1-6pm and Sunday, February 23rd 1-6pm (10 hours total) During this workshop you will learn three highly effective and powerful ancient symbols to integrate into your practice supporting the mind, body and spirit self-healing. This workshop will enhance your energy channel and your intuition will be strengthened creating a quantum leap in your effectiveness as a Reiki practitioner. Judy teaches Usui Holy Fire III classes utilizing the International Center for Reiki Training (IRCT) standards and…
Training Days are Saturday, February 22nd 1-6pm and Sunday, February 23rd 1-6pm (10 hours total) During this workshop you will learn three highly effective and powerful ancient symbols to integrate into your practice supporting the mind, body and spirit self-healing. This workshop will enhance your energy channel and your intuition will be strengthened creating a quantum leap in your effectiveness as a Reiki practitioner. Judy teaches Usui Holy Fire III classes utilizing the International Center for Reiki Training (IRCT) standards and…
Meets on the fourth Wednesday of the Month at 7PM Purpose: The Brunswick Main Street Promotions committee is responsible for all activities that promote community and activity in the downtown area. The Promotions Committee works to Understand the changing market – both potential shoppers and the competitive market Identify downtown assets, including people, buildings, heritage, and institutions Define Brunswick Main Street's market niche- it's unique "position" in the marketplace Creating NEW image campaigns, retail promotions, and special events to lure…
+ Export Events