Brunswick Main Street is made up of people who care about our town and want to see it thrive in our growing area…
The Brunswick area offers a myriad of outdoor activities, from the C&O Canal Tow Path to the Potomac River and more…
Explore the many businesses that Brunswick Main Street has to offer — restaurants, cafes, antique shops…
RED, WHITE & BREW
July 6th, 2019 from 4 - 7PM
Join Brunswick Main Street as we celebrate 4th of July with a bang! Beer, barbecue and bluegrass all evening long.
Barbecue will be provided by Stroker's BBQ (beef brisket, pulled pork and jackfruit vegetarian option) and beer will be local from Smoketown Brewing Station. Towpath Creamery will also be providing red, white and blue rocket pops! Tickets are $40 a person, $30 for designated drivers or those aged 13-20. Kids 12 and under are FREE! Or, buy a table of 10 for $350!
Music will be local band, The Hazards!
So come on down to downtown Brunswick for a barbecue bash! Music, beer and good times all around!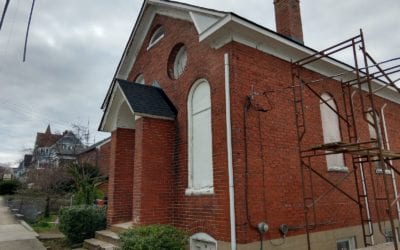 The Brunswick Main Street Community Legacy Grant was created to financially assist commercial property owners in the Brunswick Main Street district who wish to improve the interior or exterior of their space. To find out more about it, click here! In 2018, Brunswick...
read more
A Guest Blog Post by our Board Chairman, Julie Martorana This year Brunswick Main Street celebrates its 15th anniversary.  15 years and going strong! So what will the next 15 years look like? As an organization, Brunswick Main Street faces the same challenges...
read more
Upcoming Events
Events Search and Views Navigation
List of Events
Meets on the fourth Wednesday of the Month at 7PM Purpose: The Brunswick Main Street Promotions committee is responsible for all activities that promote community and activity in the downtown area. The Promotions Committee works to Understand the changing market – both potential shoppers and the competitive market Identify downtown assets, including people, buildings, heritage, and institutions Define Brunswick Main Street's market niche- it's unique "position" in the marketplace Creating NEW image campaigns, retail promotions, and special events to lure…
Purpose: The Organization Committee serves to recruit and coordinate volunteers, sponsors and members of Brunswick Main Street. This committee is responsible for fundraising, operations, the quarterly newsletter and volunteer management. Specifically, the committee aims to: Raise money for projects and their administration from donations, grants and sponsorships Manage staff & volunteers by through active recruitment, supervision, and rewarding admirable service Promote the program to downtown interests and the public through various in-person and textual avenues Manage finances by developing adequate…
The carnival will be located at the Brunswick Volunteer Fire Hall
+ Export Events