Beans in the Belfry
Mon-Thu 8AM-4PM; Fri-Sun 8AM-6PM
122 W. Potomac St., Brunswick
(301) 834-7178
​Located in a restored church building in downtown Brunswick, this café rewards your visit with quality coffees & teas, excellent espresso, specialty drinks & the best hot chocolate.  Breakfast or lunch, served all day!
King's Pizza
Mon-Sat 11AM-9PM; Sun 12PM-9PM
215 W. Potomac St., Brunswick
301-834-9999
A local favorite — a longstanding New York-style pizza and sub shop known for its garlic knots. Call 301-834-9999 or 240-409-6648 for orders. Or sit in their booth-style seating for a meal out!
Boxcar Burgers & Ice Cream
Wed-Thu 5PM-8PM; Fri–Sun 12PM–8 PM
12 S. Maple Ave., Brunswick
301-834-2612
We serve simple food, done well made from the best local ingredients.  We are extraordinarily lucky to live in a region rich with amazing agricultural land and small farmers that are committed to providing world class meats, produce, and dairy. We use only grass fed beef sourced directly from Maryland small family farms and small-batch ice cream from Great Fall Ice Cream in Gaithersburg.
Potomac Street Grill
Sun-Thu 11AM-8:30PM; Fri-Sat 11AM-9:30PM
31 E. Potomac St., Brunswick
301-969-0046
A restaurant of American and Mediterranean fusion. Serves a variety of local beers, wines and cocktails. Indoor & patio dining.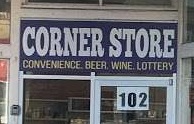 Corner Store
Sun-Thu 10AM-8PM; Fri-Sat 10AM-9PM
102 W. Potomac St., Brunswick
301-658-4593
Corner Store is a convenient stop for personal care items, snacks, soft drinks, beer & wine (including local and small-craft producers). A stone's throw from the C & O Towpath, it's an excellent place to replenish your saddle bags or pick up emergency batteries, aspirin and more.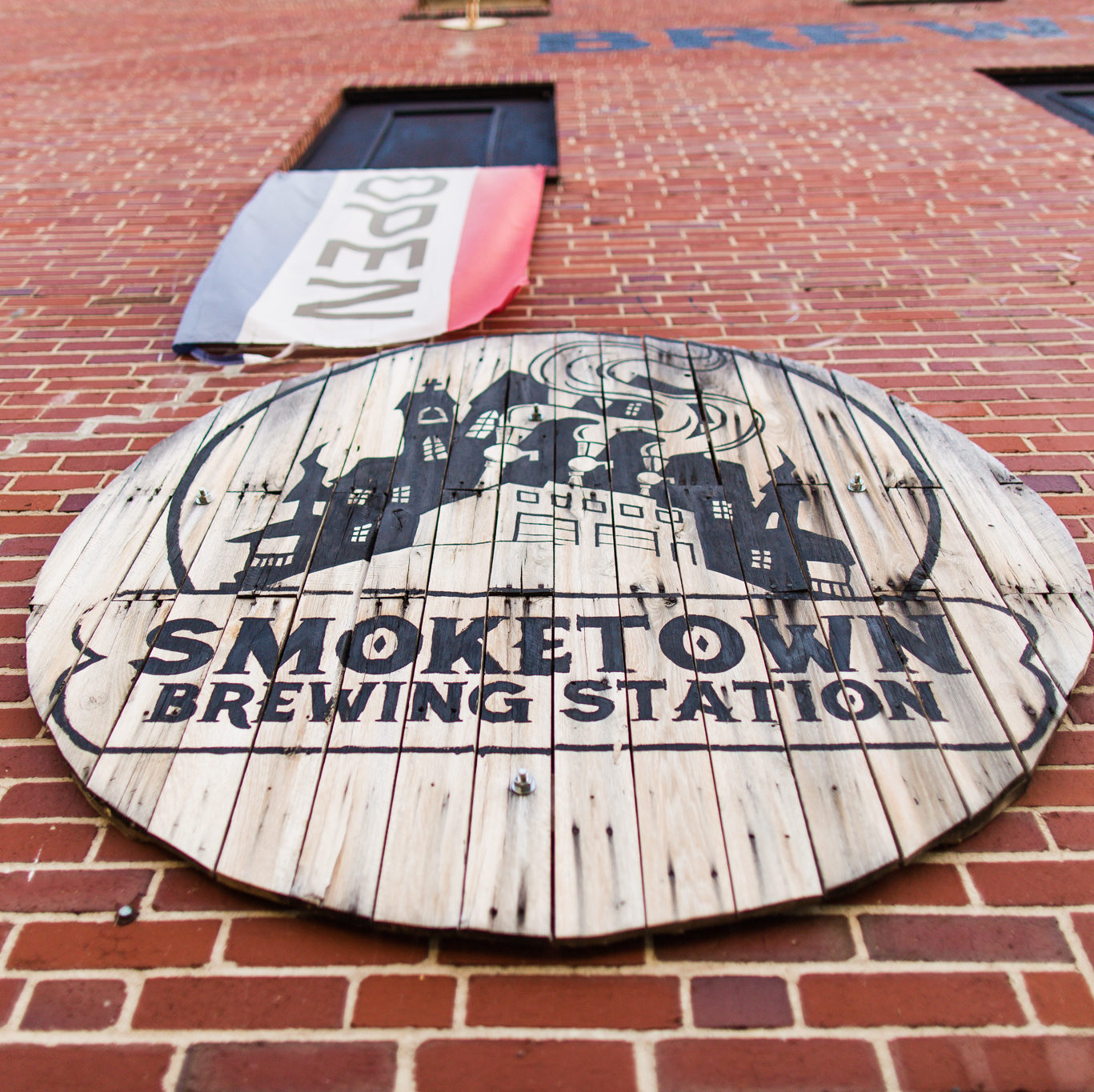 Smoketown Brewing Station
Wed-Thu 5PM-10PM; Fri-Sat 12PM-10PM; Sun 12PM-8PM;
223 W. Potomac St., Brunswick
301-834-4828
This brewery transformed the 1948 fire station of Brunswick, Maryland, into an on-site brewery offering a tasting room five days a week. Smoketown Brewing Station is a family-friendly environment with patio and tasting room seating. We offer a menu of pub fare and snacks, but feel free to bring your own food or visit any of Brunswick's great restaurants.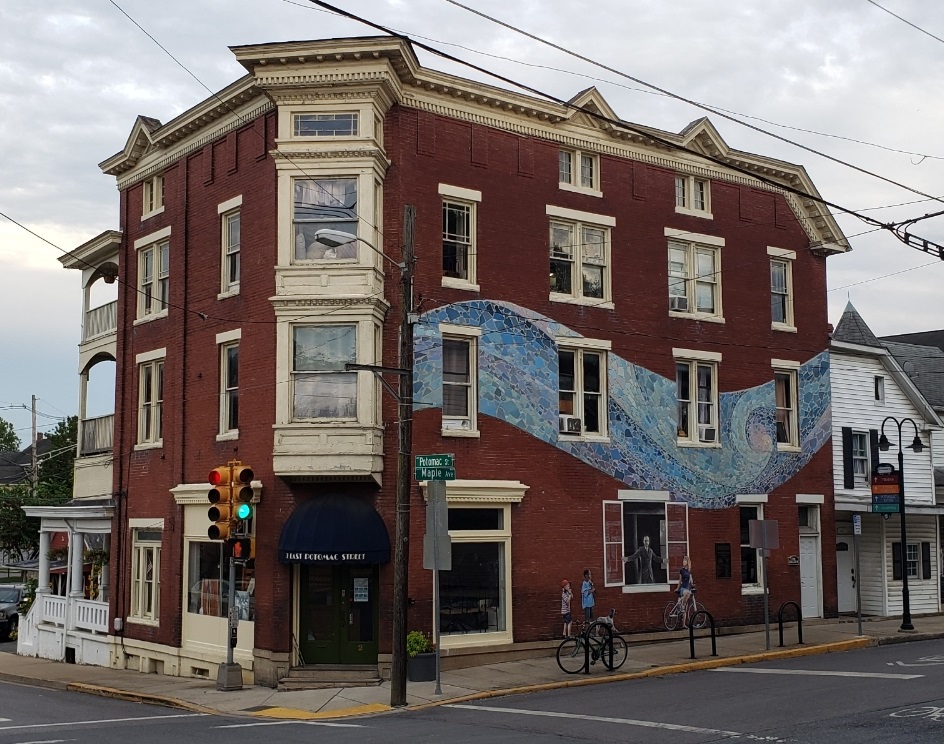 2 E. Potomac Airbnbs
Reservations required.
Multiple, independent units available right in the center of town in one of the most historic buildings in Brunswick. Within walking distance of restaurants, a coffee shop, a brewery, shopping and the C&O Canal.
Travelodge by Wyndham Brunswick
Reservations required.
620 Souder Road, Brunswick
240-772-9099
Travelodge Brunswick hotel features comfortable rooms with thoughtful amenities like free WiFi and a fitness center—plus, a 24/7 diner. It's also pet-friendly. If you're up for exploring, the area's most popular attractions—such as the Brunswick Heritage Museum, C & O Canal, River's Edge Trail Network and the Appalachian Trail—are at your door.
Brunswick Family Campground
Reservations required
40 Canal Rd., Brunswick
301-834-9952
Sitting on a secluded stretch of land between the Potomac River and the C&O Canal National Historical Park, Brunswick Family Campground offers scenic views of Short Hill Mountain, the Potomac River, great blue herons and the occasional eagle that passes by. Tent camping,  RV sites, and mini cabins are available early spring through late fall. Lovers of the outdoors and American history will find Antietam National Park, Harpers Ferry National Park, & sections of the famous Appalachian Trail within 10-30 minutes drive. Managed by River & Trail Outfitters, guests receive 10% off whitewater rafting, tubing, canoeing, & kayaking tours.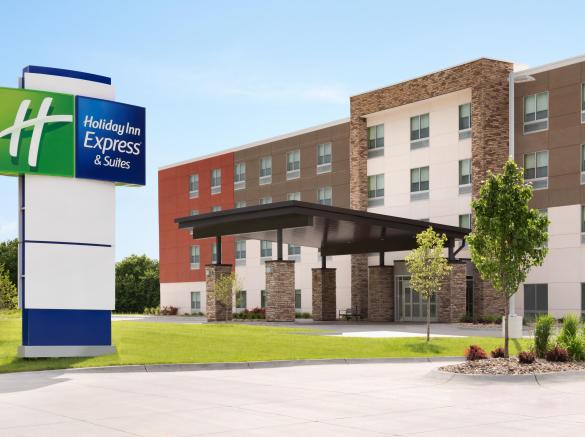 Holiday Inn Express & Suites Brunswick-Harpers Ferry Area
Reservations required
1501 Village Green Way , Brunswick
888 465 4329
Opened in January 2020, this brand-new hotel is located in the Brunswick Crossing neighborhood of Brunswick, close to Harper's Ferry National Historic Park & Visitor's Center and a short ride or drive from the scenic C&O Canal, River's Edge Trail network, and the Potomac River. It features free wi-fi, a fitness center, indoor pool, and complimentary Fresh Start™ breakfast. Play hard, then get a great night's sleep and hot breakfast the next morning!
River & Trail Outfitters
By Reservation
At the Brunswick Family Campground
301-834-9950
River & Trail Outfitters offers a variety of trips for your outdoor fun! For over 44 years, we've offered whitewater rafting, tubing, kayaking, canoeing, ziplining, biking, camping, team-building, hiking trips, and food & drink paddling tours. River trips and lessons take place in Maryland, Virginia, and West Virginia on the Potomac and Shenandoah Rivers and Antietam Creek. Contact us today for more information!
Smoketown Bait & Tackle
Mon, Thu & Fri 4PM-7PM; Sat 7AM-7PM; Sun 12PM-5PM; Closed Tue & Wed
27 W. Potomac St., Brunswick
301-969-0156
Smoketown Bait & Tackle offers an assortment of fishing supplies including live, frozen & artificial bait, rods, reels, hooks, and sinkers for both freshwater and saltwater fishing. We are an authorized St. Croix Dealer, stock Backyard custom rods, sell fishing and hunting Licenses, and offer rod repair and line installation service. We have some hunting supplies available as well.
Three Points Cycles
Mon-Thu 10AM-4PM; Fri-Sat 10AM-6PM; Sun 11AM-4PM
5 W. Potomac St., Brunswick
301-834-7199
Three Points Cycles is here to serve you. Whether you need a quick tube change, a full tune up, or your ready to pick out that brand new bike, our team is ready and able to make sure you have what you need to hit the trail!
Five Dances Wellness Center
By Appointment Only
13 W. Potomac St., Brunswick
(301) 834-7411
We are a wellness center close to home offering acupuncture, massage, skin care and aromatherapy. We recommend free 30 minute consults for acupuncture, where you can get all your questions answered (especially insurance!). Call 301-834-7411 to make your appointment. Thanks for visiting!
Roots & River Yoga
Schedule Varies
17 W. Potomac St., Brunswick
240-938-8622
Roots & River is located in Historic Downtown Brunswick, MD and we are dedicated to offering a variety of yoga and other movement modalities that are accessible to most everyone. We welcome all bodies and experience levels. Take a look at our class descriptions, special workshops and the full schedule to find the practices that are right for you.
Caines CPA
Mon-Fri 9AM-5PM
101 W. Potomac St., Brunswick
301-834-7176
Our Certified Public Accountant and professional associates are experts in providing cutting edge tax preparation and planning for individual and business clients. We have over 25 years of experience in both public and private sector areas in many different industries. In November of 2019, we purchased the firm of Charles H. Thornton, CPA LLC to expand our practice to Frederick County.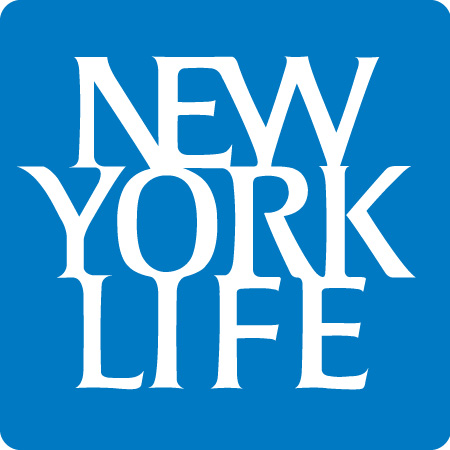 Erin Caines New York Life
Mon-Fri 9AM-5PM
101 W. Potomac St., Brunswick
202-978-8370
Personalized plans for financial security today and for the future.
M n M Upholstery
Mon 10AM-6PM; Tues 10AM-4PM; Wed-Fri 10AM-6PM; Sat 10AM-4PM
19 E. Potomac St., Brunswick
240-705-4870 (Mario); 240-462-8078 (Maritza)
Husband and wife owners Mario and Maritza Espinoza offer custom upholstery and furniture repair. Free estimates. Se habla español.
Cannon's Events
Open for public & private events
223A W. Potomac St., Brunswick
240-440-3171
Cannon's is a recently renovated 8000 square foot event space above Smoketown Brewing Station capable of holding public events, concerts, and private events with a 600 person capacity.
Integrum Ops
Mon-Fri 9AM-5PM
2 S. Maryland Ave., Brunswick
301-969-0817
Services include custom software development, integration/API development, commercial off-the-shelf software personalization & customization.
Imagination Station Children's Center
Mon-Fri 7:15AM-5:45PM
8 South Maple Ave., Brunswick
301-969-0466
Imagination Station offers a Play and Learn program for ages 18 months to 4 years on Tuesdays and Thursdays from 9am-3pm and Parents Night Out for ages 18 months to 12 years twice monthly.
Chris Lucas State Farm Insurance
Mon-Fri 9AM-5PM
201 E. Potomac St., Brunswick
301-696-1515
The Chris Lucas State Farm office offers Auto, Homeowners, Renters, and Life Insurance to residents of Frederick City, Southern Frederick County, and the Eastern Panhandle of West Virginia. Chris has lived in the tri-state area since high school and is proud to bring his award-winning (Ambassador Club & Honor Club) service to Brunswick.
Public Spectacle: Brunswick Family Vision
Mon & Fri 10AM-5PM; Tue & Thu 10AM-7PM; Sat 9AM-1PM
15 E. Potomac St., Brunswick
301-834-6400
At The Public Spectacle Our Optometrist, Carolyn V. Ormes, O.D. approaches each patient as an individual with unique needs. We look at eye care as much more than glasses and contacts. Eye care to us is about you and the health of your eyes over time.
Ampersand
Sat-Sun 11AM-5PM; check Facebook for weekday hours
230 W. Potomac St., Brunswick
Vintage goods for every room of the house and yard. Fabulous finds rooted in the past; quality good that last!
Antiques n' Ole Stuff
Fri-Sun 11AM-5PM
25 E. Potomac St., Brunswick
703-887-1244
Operating since 1973 at different locations,Prospect St Georgetown DC, Upper Strausburg, PA Downtown Chambersburg, PA and in Brunswick MD since 1985.
Traveling Bros. Cigars
Mon 2PM-9PM; Tue-Fri 10AM-9PM; Sat 10AM–10PM; Sun. 11AM–9PM
302 W. Potomac St., Brunswick
301-221-9192
The go-to spot for everything cigars, from YouTube tutorials & cigar reviews to supplying quality smokes and an environment to enjoy them in.