As a branch of Main Street Maryland, Brunswick Main Street seeks to improve and unite the community all while refurbishing the downtown area.
The Brunswick area offers a myriad of outdoor activities, from hiking along the C&O Canal Towpath to canoeing in the Potomac.
Check out our NEW VOLUNTEER Page!
Our new page helps you figure out how YOU can best support revitalization downtown with Brunswick Main Street. From one time opportunities, to full on Board memberships, we have all different kinds of volunteers that help our organization.
Interested in volunteering with us? We would love your help! Find out about our various volunteer needs and sign up by clicking the activities below.
Holiday PopUp Market
November 8th – December 22nd | Fridays, Saturdays and Sundays
This 7-week PopUp retail shop features local artists, makers & bakers in a quaint holiday marketplace. Open Fridays 4-7pm, Saturdays 11am-7pm, Sundays 12-4pm.

We've filled 27 W. Potomac Street with 15+ vendors – selling art, home goods, and beautiful gifts for everyone on your shopping list.

Plus! We're planning a special event each Saturday from 2-4pm!
We invite you to come in, meet our artists – and admire and buy their works. We'll have something for everyone – paintings, photographs, fused glass, soaps & creams, pottery, jewelry, stained glass, ornaments, home goods, pet items and more!
Veterans Day Celebration
November 8th through November 10th
10% of all proceeds from the Brunswick Main Street ornaments will be going to Building Veterans in honor of Veterans Day Weekend. Building Veterans is a local community dedicated to finding, welcoming, mentoring, and equipping our veterans so they can become reintegrated into our community. Find out more about what Building Veterans does here.
*New Brunswick Main Street ornament to be revealed on November 8th!
Call to Artists With support from the Tourism Council of Frederick County, (Visit Frederick), Frederick County's (Maryland) five Main Street Programs are collaborating on a project to bring temporary public art to each of its five Main Streets. These communities are...
read more
Downtown Brunswick is packed with camera-worthy gems that will make THE perfect backdrop for your next family photo or that stunning, summer selfie your Facebook/ Instagram page is missing. Here at Brunswick Main Street, we have compiled a list of the most picturesque...
read more
Upcoming Events
Events Search and Views Navigation
List of Events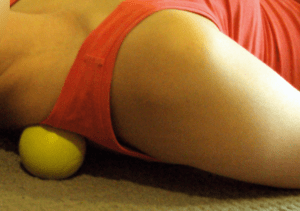 In this workshop, we will review the anatomy of the neck, upper back, and shoulders. A variety of balls, massage peanuts, and other props will be used to release tension and create space in the body. You will learn how to support your neck and shoulders by using your feet and legs. In addition, specific techniques and movement exercises will be shared that release tightness and tension in the shoulders and neck. Once this tightness and tension is released, your…
Meets on the fourth Wednesday of the Month at 7PM Purpose: The Brunswick Main Street Promotions committee is responsible for all activities that promote community and activity in the downtown area. The Promotions Committee works to Understand the changing market – both potential shoppers and the competitive market Identify downtown assets, including people, buildings, heritage, and institutions Define Brunswick Main Street's market niche- it's unique "position" in the marketplace Creating NEW image campaigns, retail promotions, and special events to lure…
Purpose: The Organization Committee serves to recruit and coordinate volunteers, sponsors and members of Brunswick Main Street. This committee is responsible for fundraising, operations, the quarterly newsletter and volunteer management. Specifically, the committee aims to: Raise money for projects and their administration from donations, grants and sponsorships Manage staff & volunteers by through active recruitment, supervision, and rewarding admirable service Promote the program to downtown interests and the public through various in-person and textual avenues Manage finances by developing adequate…
+ Export Events