As a branch of Main Street Maryland, Brunswick Main Street seeks to improve and unite the community all while refurbishing the downtown area.
Brunswick main Street would not be able to do the work we do without our members. Learn more about how to become a member of Brunswick Main Street.
Taste of Brunswick Coupon Booklets NOw on Sale!
For a limited time, $20.00 will get you $25.00 worth of purchasing power at participating restaurants: Beans in the Belfry, Boxcar Burgers, King's Pizza, Potomac Street Grill and Towpath Creamery. Coupon booklets (on sale through the link below) are made up of five coupons valued at $5.00 each that can be redeemed from February 1st to February 9th, 2020! 
Taste of Brunswick Food Expo
February 8th, 2020 | 11AM – 6PM
Brunswick Main Street will be hosting a Food Expo of local food vendors, cottage bakers and farmers on February 8th from 11AM – 6PM at Own It (2 E Potomac Street). Come taste local treats from up-and-coming food vendors–samples will be given out all day! Find out more by clicking here!
Call to Artists With support from the Tourism Council of Frederick County, (Visit Frederick), Frederick County's (Maryland) five Main Street Programs are collaborating on a project to bring temporary public art to each of its five Main Streets. These communities are...
read more
Open Air Museum in Downtown Brunswick Downtown Brunswick has an incredible railroad and canal history. To celebrate our history and spruce up some of the windows in our downtown, the Brunswick Main Street Design Committee worked with the Brunswick Heritage Museum,...
read more
Upcoming Events
Events Search and Views Navigation
List of Events
Meets on the fourth Wednesday of the Month at 7PM Purpose: The Brunswick Main Street Promotions committee is responsible for all activities that promote community and activity in the downtown area. The Promotions Committee works to Understand the changing market – both potential shoppers and the competitive market Identify downtown assets, including people, buildings, heritage, and institutions Define Brunswick Main Street's market niche- it's unique "position" in the marketplace Creating NEW image campaigns, retail promotions, and special events to lure…
Purpose: The Organization Committee serves to recruit and coordinate volunteers, sponsors and members of Brunswick Main Street. This committee is responsible for fundraising, operations, the quarterly newsletter and volunteer management. Specifically, the committee aims to: Raise money for projects and their administration from donations, grants and sponsorships Manage staff & volunteers by through active recruitment, supervision, and rewarding admirable service Promote the program to downtown interests and the public through various in-person and textual avenues Manage finances by developing adequate…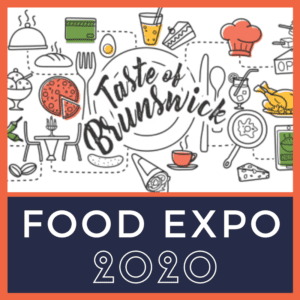 Discover Brunswick's up and coming eateries, farms and food vendors at the Brunswick Main Street Food Expo on February 8th! Sample treats and farm fresh goods from around the community. Stop by 2 E Potomac Street - The Own It Company - from 11-6PM. Bring the family! Featuring: Auntie B's Angel Cookies | Website | Cookie Me That | Website| Mid Maryland Farm Market | Website | The Gourmet Cupboard | Website|
+ Export Events