Support Downtown Brunswick
Help support Brunswick Main Street. YOU can make THE difference!
You can contribute to fund our current projects:
Railroad Square Viewing Platform Upgrade
Historic Picture Program – Telling the Stories of our Downtown Buildings
You can become an annual supporter of Brunswick Main Street
You can volunteer your time: See our Volunteer page
You can donate to our Brunswick Main Street MicroGrant Program to help downtown businesses recover from the COVID-19 crisis

As a branch of Main Street Maryland, Brunswick Main Street seeks to improve and unite the community all while refurbishing the downtown area.
Brunswick main Street would not be able to do the work we do without our members. Learn more about how to become a member of Brunswick Main Street.
Julie Martorana FOR IMMEDIATE RELEASE Chairman, Board of Directors May 4th, 2020 (301) 834-5591 brunswickms@gmail.com COVID-19 Emergency Relief Grant received to provide aid to Downtown Businesses. Grant rewarded by The Community Foundation of Frederick County....
read more
Carmen Hilton joins us with a background in Commercial Real Estate and non-profit management. She is enthusiastic and passionate and believes in building relationships in the community. She and her family live in Mount Airy - Her husband is a property manager, her...
read more
Upcoming Events
Events Search and Views Navigation
List of Events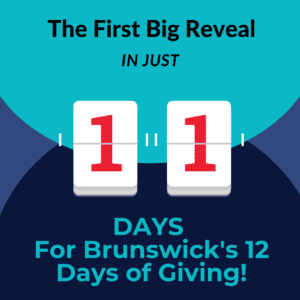 Stay tuned for the first of many reveals during Brunswick Main Street's 12 Days of Giving. From Dec. 12 - Dec. 23, we will be partnering up with local businesses and vendors to give you something special this holiday season!
Meets on the first Tuesday of the Month at 3:30PM Purpose: The Brunswick Main Street Design Committee works to create an attractive Downtown for people to visit, interact, live, and work. The Design Committee seeks to Educate others about good design- enhancing the image of each business as well as that of the district Provide design advice that encourages quality improvements to private properties and public spaces Plan Main Street's development – guiding future growth and shaping regulations Motivate others…
Meets on the first Tuesday of the Month at 3:30PM Purpose: The Brunswick Main Street Design Committee works to create an attractive Downtown for people to visit, interact, live, and work. The Design Committee seeks to Educate others about good design- enhancing the image of each business as well as that of the district Provide design advice that encourages quality improvements to private properties and public spaces Plan Main Street's development – guiding future growth and shaping regulations Motivate others…
+ Export Events