As a branch of Main Street Maryland, Brunswick Main Street seeks to improve and unite the community all while refurbishing the downtown area.
Brunswick main Street would not be able to do the work we do without our members. Learn more about how to become a member of Brunswick Main Street.
Become a Member of Brunswick Main Street!
It is almost 2020 and time to renew or become a member of Brunswick Main Street! Our work here at Brunswick Main Street would not be possible without our members. We are so excited to be part of a community so dedicated to revitalizing downtown, preserving our history and supporting local business. To find out more about becoming a member, click the button below.
Holiday PopUp Market
November 8th – December 22nd | Fridays, Saturdays and Sundays
This 7-week PopUp retail shop features local artists, makers & bakers in a quaint holiday marketplace. Open Fridays 4-7pm, Saturdays 11am-7pm, Sundays 12-4pm.

We've filled 27 W. Potomac Street with 15+ vendors – selling art, home goods, and beautiful gifts for everyone on your shopping list.

Plus! We're planning a special event each Saturday from 2-4pm!
We invite you to come in, meet our artists – and admire and buy their works. We'll have something for everyone – paintings, photographs, fused glass, soaps & creams, pottery, jewelry, stained glass, ornaments, home goods, pet items and more!
Cookie Decorating with Cookie Me That!
December 7th, 2019 2PM- 4PM
Join April Brunell and "Cookie Me That" to decorate some delicious holiday cookies at our PopUp Shop! Space is limited to 10-12 people so save your spot today (kids must be 8 years of age or older) by clicking going to this link: https://www.cookiemethat.com/classes–parties.html#/
Hometown holidays
december 14th, 6 a.m.- 10 p.m. 
Brunswick Main Street will be hosting our beloved Hometown Holiday event again this year! There will be fun, family friendly activities throughout Brunswick. These activities will be held at local businesses and will have food, crafts, music, and so much more! We would love to see you at 
A Guest Blog Post by our Board Chairman, Julie Martorana This year Brunswick Main Street celebrates its 15th anniversary.  15 years and going strong! So what will the next 15 years look like? As an organization, Brunswick Main Street faces the same challenges...
read more
It's time to vote! This year, Brunswick Main Street has been nominated for SO MANY Best of the Best awards! To show your Brunswick Pride, head on over to the voting gallery and cast your vote for some of the awesome Brunswick (and greater Brunswick Community)...
read more
Upcoming Events
Events Search and Views Navigation
List of Events
Please join this fun group of knitting enthusiasts, novices and experts. Have fun exchanging ideas, knitting, needlework tips etc. Enjoy lunch together and fellowship. Informal gathering.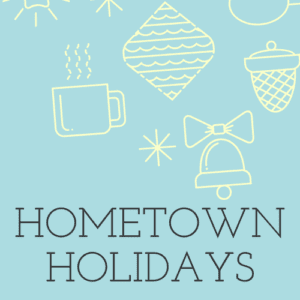 Brunswick Main Street will be hosting our beloved Hometown Holidays again this year! There will be fun, family friendly activities throughout Brunswick. These activities will be held at local business and will have food, crafts, music, and so much more. We would love to see you at this beloved holiday event with all of your friends and family! Brunswick's Hometown Holidays is Saturday, December 14th Come to downtown Brunswick for a day filled with children's activities across the town…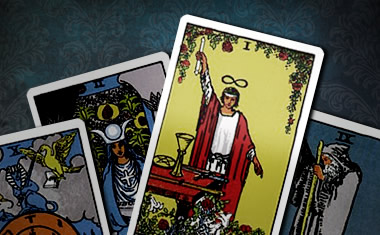 Join Moonhaven School of Magic co-founder Catie Peiper as she gives an overview of the Rider-Waite tarot and personality typing. You will have the opportunity to explore your own Myers Briggs and Emneagram personality types, based on their respective systems, and to learn about the connections each shares with the Tarot. This course is designed for everyone, regardless of past experience with either tarot readings or personality assessments. Make sure you bring a journal! Interested? Visit the Roots & River…
+ Export Events