As a branch of Main Street Maryland, Brunswick Main Street seeks to improve and unite the community all while refurbishing the downtown area.
The Brunswick area offers a myriad of outdoor activities, from hiking along the C&O Canal Towpath to canoeing in the Potomac.
Check out our NEW VOLUNTEER Page!
Our new page helps you figure out how YOU can best support revitalization downtown with Brunswick Main Street. From one time opportunities, to full on Board memberships, we have all different kinds of volunteers that help our organization.
Interested in volunteering with us? We would love your help! Find out about our various volunteer needs and sign up by clicking the activities below.
Small City Saturday: Brunswick Bonfire
October 19th, 2019 | 4-8PM
Come kickback by the fire and toast a marshmallow! Bring the family! Celebrate the autumn temps! Fire pits will be set up in our downtown – one at the Brunswick Citizen (101 W Potomac Street), one at The Own It Company (2 E Potomac Street) and one at the Brunswick Volunteer Ambulance Company (200 W Potomac Street). Stop by between 4-8PM and make a free s'more. But before you do, make sure you stop in one of our downtown businesses to get your campfire stick for roasting marshmallows!
The Brunswick Volunteer Ambulance Company will also be serving up hot dogs ($2) and chili ($3)! We just love fall here in downtown Brunswick.
Next Level Seminar:
Marketing your Small Business
October 22nd, 2019 | 6:30PM
With over 20 years of experience in marketing, economic development, and tourism, Sandy Sponaugle is committed to helping your business to be as successful as possible, and giving you new ideas you'll be excited to implement. This seminar will dive into what YOU need to be doing as a small business to effectively promote yourself, and tips on how you can do so. 
For more information about her expertise and her offered resources, visit: www.platinumpr.com
Call to Artists With support from the Tourism Council of Frederick County, (Visit Frederick), Frederick County's (Maryland) five Main Street Programs are collaborating on a project to bring temporary public art to each of its five Main Streets. These communities are...
read more
Downtown Brunswick is packed with camera-worthy gems that will make THE perfect backdrop for your next family photo or that stunning, summer selfie your Facebook/ Instagram page is missing. Here at Brunswick Main Street, we have compiled a list of the most picturesque...
read more
Upcoming Events
Events Search and Views Navigation
List of Events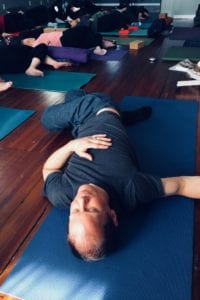 A 30-hour, 6-day training program that appraises the Yin Yoga practice, exploring its history and influences, and delving into the theory from which it is derived. It delineates introductory core concepts of meridian theory and explains how Yin Yoga influences meredians, organ health, and psychological well-being. It also incorporates a comprehensive repertoire of asanas and invokes discussion on how to create mindful sequences. Each session begins at 1pm and ends at 6pm. This course offers up to 30 hours of…
Come kickback by the fire and toast a marshmallows for our next Small City Saturday! Bring the family! Celebrate the autumn temps! Stop by between 4-8PM and make a free s'more. We will have fire pits at 200 W Potomac Street (Brunswick Volunteer Ambulance and Rescue), 101 W Potomac Street (Brunswick Citizen) and at 2 E Potomac Street  (The Own It Company). To collect your campfire stick, make sure you stop in one of our downtown businesses. The Brunswick Volunteer…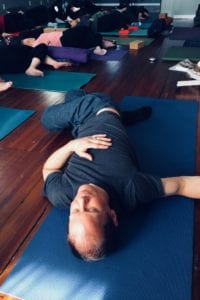 A 30-hour, 6-day training program that appraises the Yin Yoga practice, exploring its history and influences, and delving into the theory from which it is derived. It delineates introductory core concepts of meridian theory and explains how Yin Yoga influences meredians, organ health, and psychological well-being. It also incorporates a comprehensive repertoire of asanas and invokes discussion on how to create mindful sequences. Each session begins at 1pm and ends at 6pm. This course offers up to 30 hours of…
+ Export Events